Really love those photos that
Multifolds
took for our Collection 29 (: They are really awesome!
And this is the photo I love most!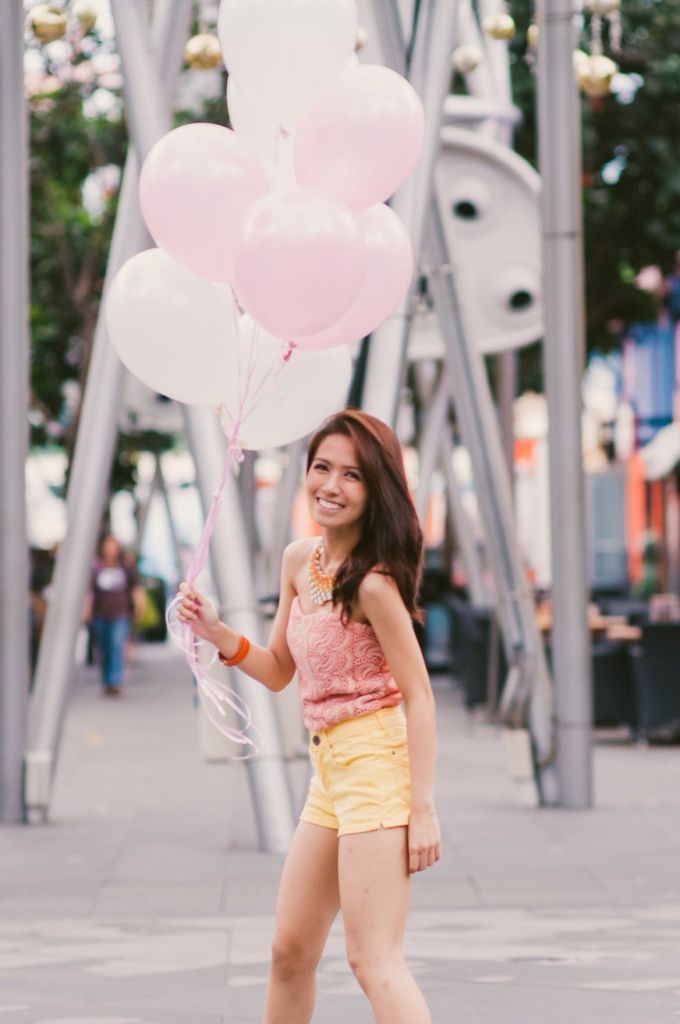 My model is so lovely - Cherie Tay (:
Anyway, here is the full preview of collection 29!
Did not have photos for the outdoor shoot, but they are of the same designs, just that will different colours!
We will be launching this Friday, 11th Jan 2013, 12pm!!!
Rest assured that they are all pocket friendly (: Stay tuned!
1ST DAY TO BODY FOR SUMMER!
Okay, I weight 65.1KG today. And I wanna shed a 10KG for my Krabi trip this coming May!
But I only have a few months left. Thus, must be super hardworking!
I went gymming for a straight 3 hours today and nearly died!
Private Training -> Cardio + Legs -> Energy Sculpting class
Woohoo!
And after gym, I still managed to meet up with the girls!
Sorry, I look super chui again, cause after gym no makeup!
Girls, remember our date on next Tuesday!
Good night all!